Get Renters Insurance.
Low Rates & Great Coverage.
Our team of trusted insurance advisors is happy to provide you with a quick quote. Our commitment is providing renters with a policy that covers them properly, and is also very affordable. Call 877-561-8601 during normal business hours, or fill out our quote request form. You will be answered by an experienced insurance service advisor, and be offered a policy that covers you and your family against the risks you face. We look forward to serving you well.
Why Purchase Florida Renters Insurance?
Get renters insurance to protect your personal property, and be reimbursed for the cost to replace your possessions. Call to talk to a renters insurance agent now to discuss how to keep you properly covered against total loss.
Renters insurance helps protect you and your family from covered losses that occur in your residence or away from your home.

Helps cover the loss of your belongings if they're stolen or damaged.

Helps protect you from liability if someone has an accident on your property.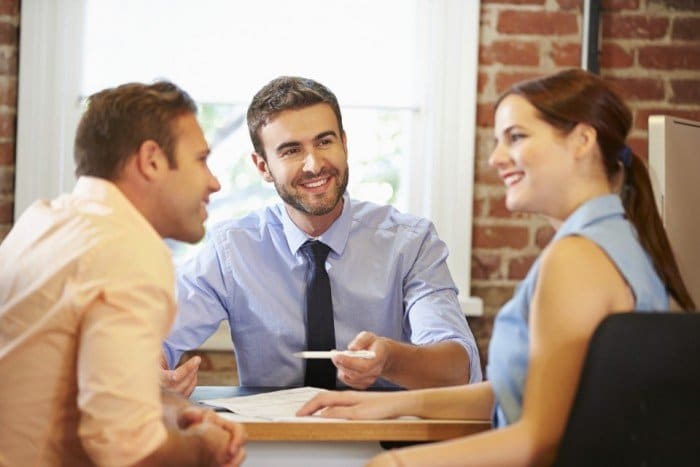 Coverage You Can Count On
Keep your personal belongings covered in case of fire, theft or other perils. Your property is covered anywhere you take it, even in storage. Other key coverages include personal liability,  and medical payments which pay if someone is injured on your property.
Discounts
Looking for a renters insurance quote with discounts? We can help! Bundle your auto insurance with us for an even greater savings. Our goal is to apply all the credits, and discounts to save you the most money possible.
Financial Integrity
We have 10 licensed sales associates, and 15 companies to work with. If you are looking for someone to provide security against the risks associated with owning a home, look no further!
Key Coverages
Key coverages
Your property
Personal Property Protection (Coverage C)
Helps safeguard your valuables, such as furniture, electronics, clothes, and more
The value of belongings decreases over time. With Allstate renters insurance you are able to choose one of the following personal property options

Actual Cash Value – Replacement Cost minus depreciation
Replacement Cost – Reimbursed for the cost to replace with property of like kind and quality (subject to policy limits)

Typically extends to belongings away from the residence, such as in a car or hotel
Building improvements (additional protection)
We will pay up to an additional 10 percent of the amount of insurance shown on the declarations page under Coverage C for loss to building additions, alterations, installations or fixtures, made at your expense, in that portion of the residence premises occupied, but not owned, by you
For coverage to apply the loss must be sudden, accidental and caused by a loss we cover under Section I – Coverage C
You and your family
Additional living expenses coverage

Helps pay for increased living costs if a covered loss makes your residence uninhabitable
Such expenses typically include food, a temporary place to live and more
Other person
Guest medical coverage (Coverage Y)

Can help pay for reasonable and necessary medical expenses if someone is injured in an accident at your residence

Family liability protection (Coverage X)

Helps protect you from financial loss if you are legally obligated to pay for someone's injuries or damage to another person's property.
Additional Coverages
Additional coverages
BP – Increased coverage on business property

Increased coverage, beyond the limit under Coverage C, for business property held as samples or for sale or delivery after sale, while the business property is located on the residence property

DP – Increased coverage on electronic data processing equipment

Increased coverage, beyond the limit under Coverage C, for electronic data processing equipment and the recording or storage media used with that equipment

F – Fire department charges

The limit applying to fire department service charges under additional protection can be increased

I – Increase coverage on building improvements

Limit of liability applying to Building Improvements under additional protection can be increased

J – Extended jewelry, watches and furs

Increased coverage, beyond the limit under Coverage C, for sudden and accidental direct physical loss to jewelry, watches, gems, stones, gold platinum and furs

K – Incidental office, private school or studio

Extended coverage for equipment, supplies and furnishings used in a described office, private school or studio at your residence premises. Limits apply to property on the residence premise, as well as property while away from the residence premise
This extended coverage excludes electronic data processing equipment or storage or recording media used with that equipment

LR – Lock Replacement

Increased coverage, beyond the limit under Coverage C, for reasonable expenses incurred to replace or re-key exterior door locks at the residence premises with locks or cylinders of like kind and quality.
Coverage is applied when a key to the lock is stolen as part of a covered theft loss.

M – Increased coverage on money

Increased coverage, beyond the limit under Coverage C, for money, bullion, bank notes, coins and other numismatic property

P – Business pursuits

Increased coverage, beyond the limits of Coverage X and Coverage Y, for specified business pursuits of an insured person

S – Increased coverage on securities

Increased coverage, beyond the limit under Coverage C, for accounts, bills, deeds, evidences of debt, letters of credit, notes other than bank notes, passports, securities, tickets or stamps, including philatelic property

SE – Portable cellular

Increased coverage, beyond the limit under Coverage C, for portable cellular communication systems in or upon a motorized land vehicle or watercraft
Applies only to portable systems that can be powered by electricity from a motorized land vehicle or watercraft

ST – Theft of silverware

Increased coverage, beyond the limit under Coverage C, for the theft of silverware, pewterware and goldware
Discounts
Discounts
55 and retired

Applicable when one of the Named Insured's age is 55 years or older. Both the named insured and spouse, if any, cannot be presently gainfully employed full time or actively seeking full time gainful employment

Home and auto/Multiple Policy

Save money when you bundle your renters and auto insurance

Protective device

Applicable if you install protective devices such as smoke alarms, fire extinguishers, or a security system

Easy Pay

Save money by having your payment automatically withdrawn from your checking or savings account