Landlord Insurance Florida
Save Money On Florida Landlord Insurance
If you are looking for landlord insurance Florida, we have exactly what you need. Our company has insured Florida property owners since 1997. We have a team of Licensed Agents who make it top priority to get people the right coverage for their rental properties at the best available market rate. Our goal is to exceed your expectations. Give us a call, come in, or send us a message. We will promptly handling your requests while taking all the time needed to answer your questions and concerns regarding landlord insurance coverage, landlord insurance cost & more.
Rental Property Insurance
Rental Property Insurance is a very important type of policy that will help make sure your time spent as a landlord is safe and profitable. Your policy will protect you against many different perils, and pay for damages that you suffer minus a deductible. The amount on your policy listed as the deductible indicates your share of the cost. Here is an example of how a claim causing $5000 worth of damage will be paid. If you have a $500 deductible, then you pay $500 and the insurance company pays $4,500. Generally speaking, the larger the deductible, the less you pay in premiums for an insurance policy.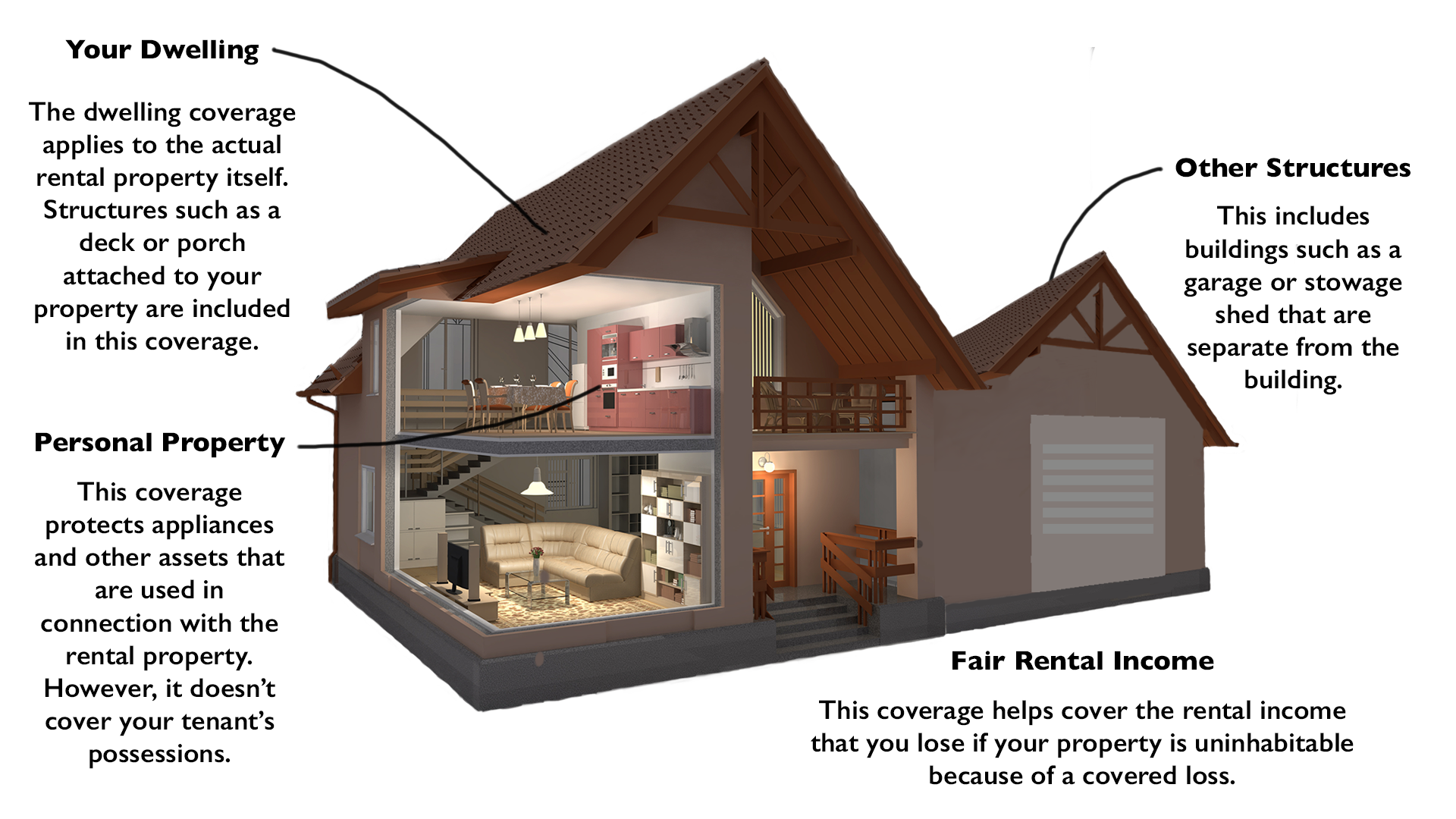 Florida Landlord Insurance Coverages
Florida rental property insurance policies will generally have two deductibles. One will be applied if a named storm causes damage to your home, and another is for all other perils. A common hurricane deductible on landlord insurance Florida policies is two percent of the dwelling coverage. Dwelling coverage is the amount the insurance company will pay to build or pay for your home if it is completely destroyed. Aside from a hurricane deductible, is an all other peril (AOP) deductible. A common AOP deductible for landlord insurance Florida policies is $2,500. Other options are available so be sure to ask your insurance Agent which may work best.
There are many more perils that your policy may cover. Some include:
1. Fire & Smoke
2. Windstorm or hail
3. Falling objects
4. Water damage from plumbing, water heater or burst pipes (except sump pumps)
5. Burglary
6. Vandalism
Coverage You Can Count On
Our landlord insurance covers you against most of the risks Florida rental property owners face. We have low hurricane deductibles available for hurricane related claims. Personal property is covered as well as other structures on your property. We also provide liability and medical payments in case someone is hurt. Fair Rental Agreement Coverage protects the income you receive as a landlord.
Discounts
Looking for great discounts on florida landlords insurance? We can help! Our discounts such as secured community, hip roof, and alarm discounts can save you huge. Our goal is to apply all the credits, and discounts to save you the most money possible.
Financial Integrity
We have multiple companies to choose from in order to get you the best market rate on insurance. We write through A-Rated Insurance companies. If you are looking for someone to provide security against the risks associated with owning a rental home, look no further!
Landlord Insurance Cost
The cost of a landlords insurance policy is something that our team understands well. It's important to know that there are many variables that will determine your landlord insurance cost. Working with a knowledgeable insurance agent at Cathy Sink Agency is a crucial first step to making sure that you don't pay too much. Our experience and special appointment through the State of Florida allows us to search from over 15 different highly rated insurance carriers for the best rate. We will walk step by step through your policy so that you are paying for the amount of insurance you need to keep your landlord insurance cost down. We will share all applicable discounts, credits and optional coverages with you as well in order to bring the cost down even more. You may receive a discount if you have an updated roof, security system, or live in a secured community to name a few. Our desire is to leave you with the peace of mind knowing that your policy covers you completely, and does so at a price you can afford.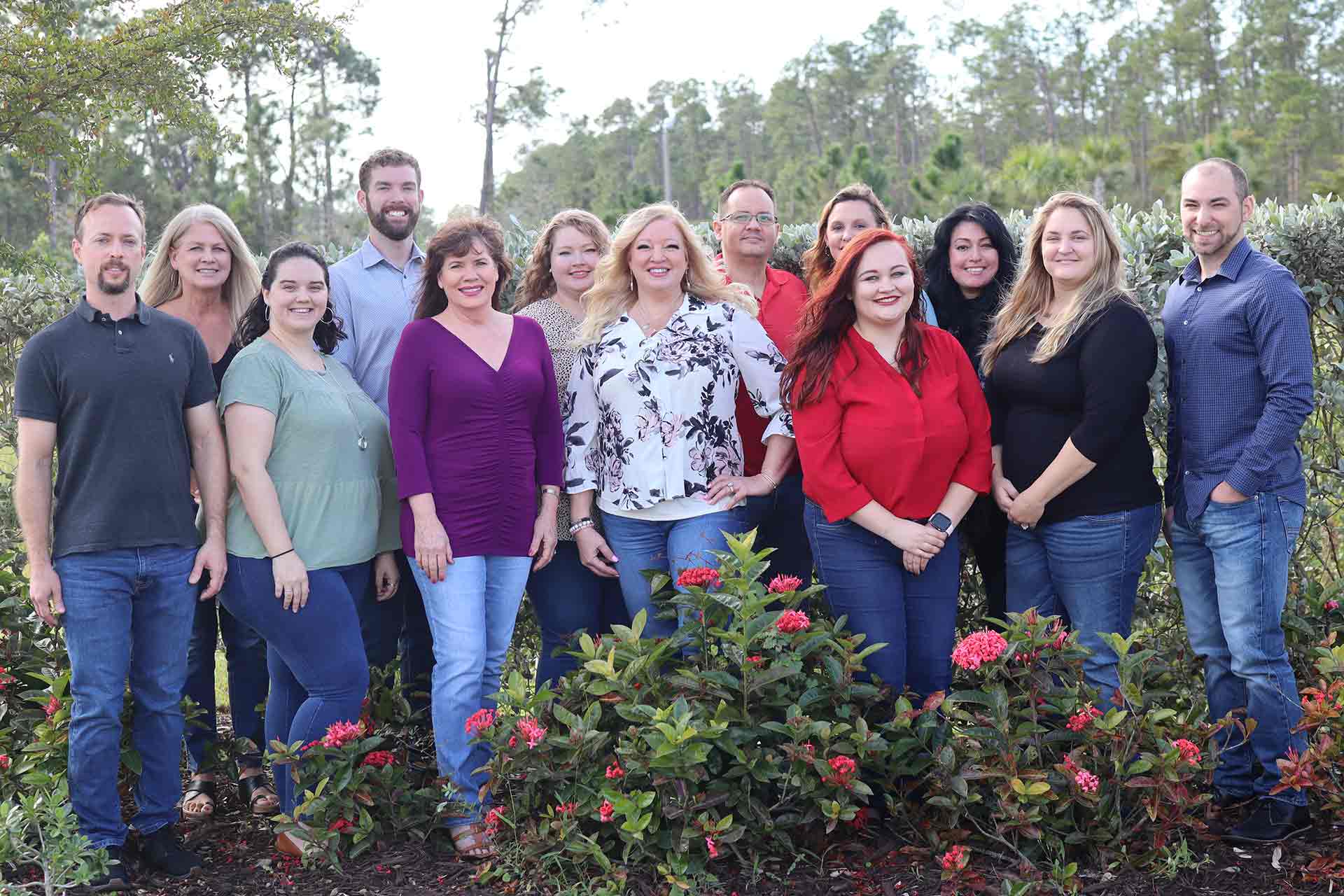 We have an incredible team of dedicated Agents waiting to serve you!
Commonly Asked Questions
Does Landlords Insurance Cover My Personal Property?
Personal Property coverage on your landlords insurance policy protects appliances and other assets that are used in connection with the rental property. It does not cover any of the things you as a landlord leave which are not assets used to facilitate use or maintain the property. It also will not cover your tenants possessions.
Do Landlord Insurance Florida policies cover liability losses?
Yes. Your policy will pay up to the policy limit listed if someone is injured on your rental property due to your negligence as a landlord. Your policy may help pay for their injuries and your related legal costs.
Does Landlords Insurance Include Fair Rental Income to pay me if my property is uninhabitable after a covered loss?
Yes. If your property becomes uninhabitable after a covered loss, then you will receive compensation for the rental income you would have received. This coverage will last until the property is repaired or replaced, up to 12 months or the policy limit.
Cathy Sink Agency has many years experience in Florida Insurance 
Years Insuring SWFL Residents
Outstanding Associates Ready To Help
Over 10,000 Homes Insured & Counting