Why Purchase Golf Cart Insurance?
Although your golf cart may not be your main transportation, there are many places you can go while driving them. Whether you are traveling on the green, around your neighborhood, across your property, or in some cases around town there are certain risks you face.So, do you need golf cart insurance?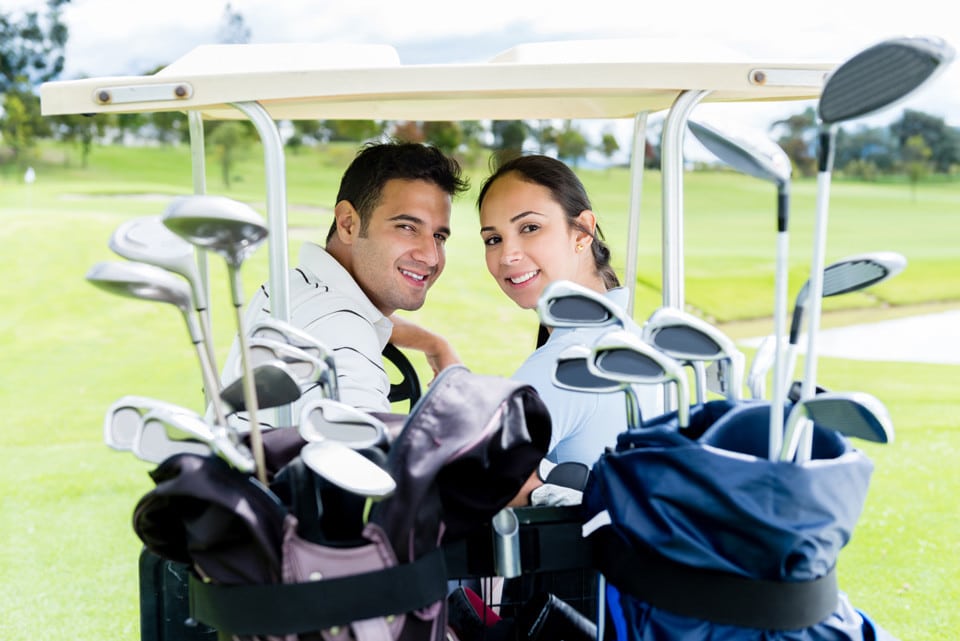 We offer a very affordable golf cart policy created specifically for your golf cart with premiums as low as $60 a year! Call us, or fill out our form and we will call you.
Golf cart insurance may help cover repair costs if your golf cart is damaged or if you accidentally damage someone else's property with your golf cart. If you are found legally responsible for an accident that damages another person's property — a car or house, for instance — property damage liability coverage may help you pay to repair the damage. Meanwhile, if you cause an accident that hurts another person, bodily injury liability coverage may help you pay for the other person's medical bills and other related expenses. Collision coverage may help you pay for repairs to your own golf cart, regardless of who is at fault, if you collide with another cart or another object in an accident.
If your golf cart is damaged by something other than a collision — fire, theft or hail, for instance — comprehensive coverage may help pay to repair the damage.
Another very important thing to note is that your home insurance policy may not be reliable to cover damages to your golf cart. Most homeowners policies provide little, or no coverage for golf carts especially if you leave your property.