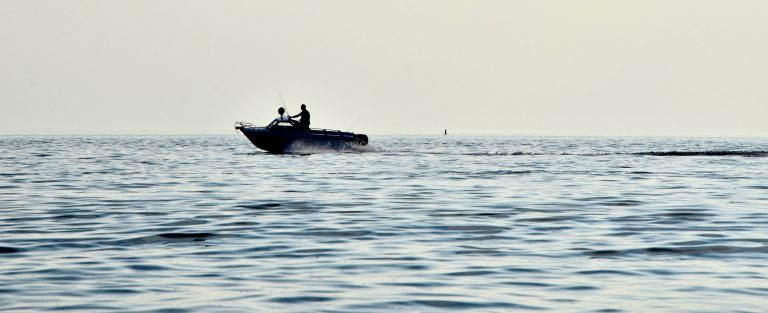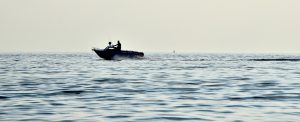 If your boat is on the Gulf or Atlantic Coasts, you face the probability of a hurricane hitting during the second half of the year. If that happens, proper preparation is the best way to make sure that your boat remains safe. Here is some information regarding your boat insurance policy, and tips to make sure your boat stays safe.
8 Tips to Protect Your Boat
1. Begin early. Develop a comprehensive plan in advance – the sooner the better.
2. Know your boat insurance limits. Make sure you understand your boat insurance policy and marina contract. The policy may pay up to 50 percent of the cost of moving your boat before a hurricane.
3. Get on land. If you're going to haul your boat, discuss the details with your marina in advance. Compared to boats that remain in the water, evidence indicates that boats that are stored on land are better off in a hurricane.
4. Secure your boat wisely. If you must moor your boat in the water during a hurricane, try to position it in an area where waves have the least distance to build up.
5. Use longer lines. If your boat will be secured to a piling or fixed dock that does not raise up as the water rises, you will need to use longer lines so your boat can float up as the water level rises.
6. Anchor your boat correctly. Most moorings can withstand squalls and storms, but hurricanes place a different load on the anchor rode and anchor. The best anchors are the helix kind that screws into the seabed because they hold much better than deadweight or mushroom anchors.
7. If necessary, use multiple anchors. If you need to anchor out, choose a location where there is as little fetch as possible to reduce the size of the waves. Two or even three anchors can be used.
8. Stay in the know. Become an educated storm tracker. You can find storm tracking information here.
6 Tips for Boat Insurance
We recommend that boat owners review their boat insurance policy now, keeping these six things in mind.
1. You can lower your deductible when a storm is named. Storm deductibles, which raise your deductible for damages incurred in a named storm, are common within recreational boat insurance policies today. You can reduce the deductible by making active preparations when a storm is approaching. This can include lashing the boat to the ground, removing any windage items, or hauling the boat. Be sure to take photos. Some insurers will reward you for photos and reduce your deductible if you have to file a claim.
2. Who compensates for salvage? When a hurricane causes extensive damage to your boat, you will end up in a salvage position. When the boat is not a complete loss and it needs to be brought to a repair facility, salvage costs can spiral quickly. Many boat owners assume that the cost of moving or raising a damaged boat to a safe location is included in their boat insurance policy. You should verify this with your insurance agency.
3. Is the trailer insured? Boat trailers are not always covered separately in an insurance policy. You want to make sure the trailer is covered in case a hurricane causes a tree to collapse. Your boat insurance company should know the cost of the trailer apart from the boat's value.
4. Familiarize yourself with your hurricane haul-out coverage.Boats that are located in hurricane zones require hurricane haul-out coverage. This coverage compensates boat owners for a portion of the labor costs to have a boat hauled and secured by a professional.
5. If you have a liability-only boat policy, be sure you know what is covered. Some boaters choose liability-only insurance that can generally meet their needs, but you need to make sure that it also includes coverage for wreck and salvage removal. Independent coverage should also be in place for incidents that involve a fuel spill. Liability-only policies are usually inexpensive and valuable to boaters when a costly recovery effort is needed.
6. How much will you have to pay? Estimates show that more than 60,000 leisure boats were damaged or destroyed by Hurricane Harvey and Hurricane Irma, which means that tens of thousands of vessels needed salvage. So determine if your boat insurance will leave the challenging task of arranging salvage in your hands.
It's Never Too Early To Review Your Boat Insurance!
Questions about boat insurance?  We are one of the largest boat insurers in the area. Our agents can provide coverage for most makes and models. Our goal is to write a policy that keeps you and your boat fully protected regardless of the circumstances.
Fill out our quote form today, or contact our office during normal business hours for more information. We look forward to serving you!